Julius Randles New Deal is More Selfless from him than it is Savvy From Front Office
Today news broke that the NBA's Most improved player, and number one option for the New York Knicks re-signed with the team on a 4 year 117 Million dollar deal (with a player option in his final season)
This deal, however great on Leon Rose and the Front Office part, speaks more volumes to Julius' commitment to the Knicks, getting better, and playing winning basketball in the city that revived his career. A lot of times you will see players have career years with a team and then get grossly overpaid, which was something I was concerned about with Julius given that I do not believe as it stands right now he is goo enough to be the best player on a championship contending team.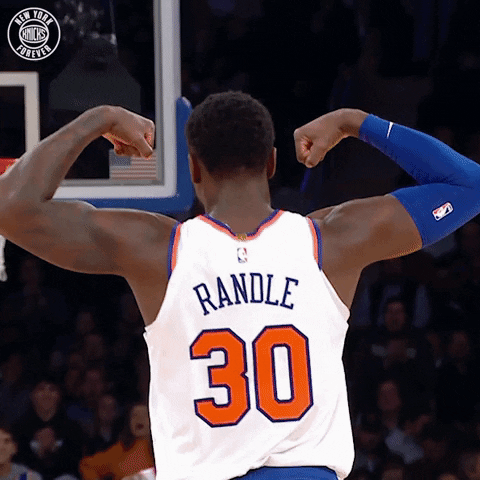 Realizing he needed to work on his game, and that if he wants to bring a championship to the Mecca he will need help, Julius accepted a deal which compared to his market value is grossly underpaid. As it stands he is the 38th highest paid player in the NBA, and that number will only go up as we get deeper into the years of his contract. He has now single handedly given the Knicks the metaphorical chance at a title run if they can make the right moves while he is under contact, as the team will have the cap space to sign even brighter stars over the next four years. Am I impressed with the Knicks Front Office and Coaching staff on their job in retaining players and letting go of bad players? Yes. Am I impressed they have actual stars in this league wanting to play on the team for LESS than their market value? YES. But I am more impressed to see a rising star in the prime of his career take less money BEFORE the front office brought in co-stars (max contract level players).
Knicks fans young and old we need to appreciate Julius and precedent he just set, because it doesn't happen often I can guarantee you that.