Sandro Mamukelashvili Looks Like The Steal of the 2021 NBA Draft in First Summer League Game
Look away NBA Fans, the rich have gotten richer.
The summer league games lead to two things usually:
- Some great highlights and clips of newly drafted rookies and second year players
- Tons of complete over reactions of players in the summer league
Summer League is important as it is a great opportunity of youngsters to pop out in front of NBA executives and fans, but some performances should taken with a grain of salt. For example, I will list off four past Summer League MVPS. On one hand, you have Blake Griffin and John Wall. On the other hand, you have Glen Rice Jr. and Tyus Jones. A great performance could really be showcasing the star potential of a player or it could just be production as a result of mediocre competition. So, with that being said I will get into why I think one particular summer league player may just be the steal of the draft. Your choice which of those hands he will fall in.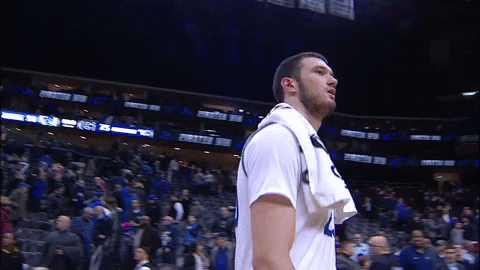 Sandro Mamukelashvili was the Number 54 pick for the defending Champion Milwaukee Bucks. The ex Seton Hall Senior balled out his final year showcased a variety of skills that were unique for a big man of his size, 6-11. He displays above average shooting, passing, ball handling, and rebounding which are all perfect for today's NBA play style.
The big man debuted against the LA Clippers in the summer league and he was sure to make his New Jersey fans proud, as he posted a double-double of 11 points and 12 rebounds along with four assists, one block, one steal, and three turnovers.
The guy is going to make a name for himself this summer if he continues to make passes like that. These are some great highlights which is what we love to see from the summer league. As for the overreactions..
I have seen variations of this tweet more times than I would like to admit. Is he Ben Simmons with a Jumper? No. He surely could strive to be though.
At the Number 54 pick this team was just hoping for someone that could make the roster. I think they not only have a roster guy, but a guy who will be getting solid minutes in his rookie year.
We shall and and see, but a promising start from Mamu, or whoever SVP said on SportsCenter..
D SLUSH